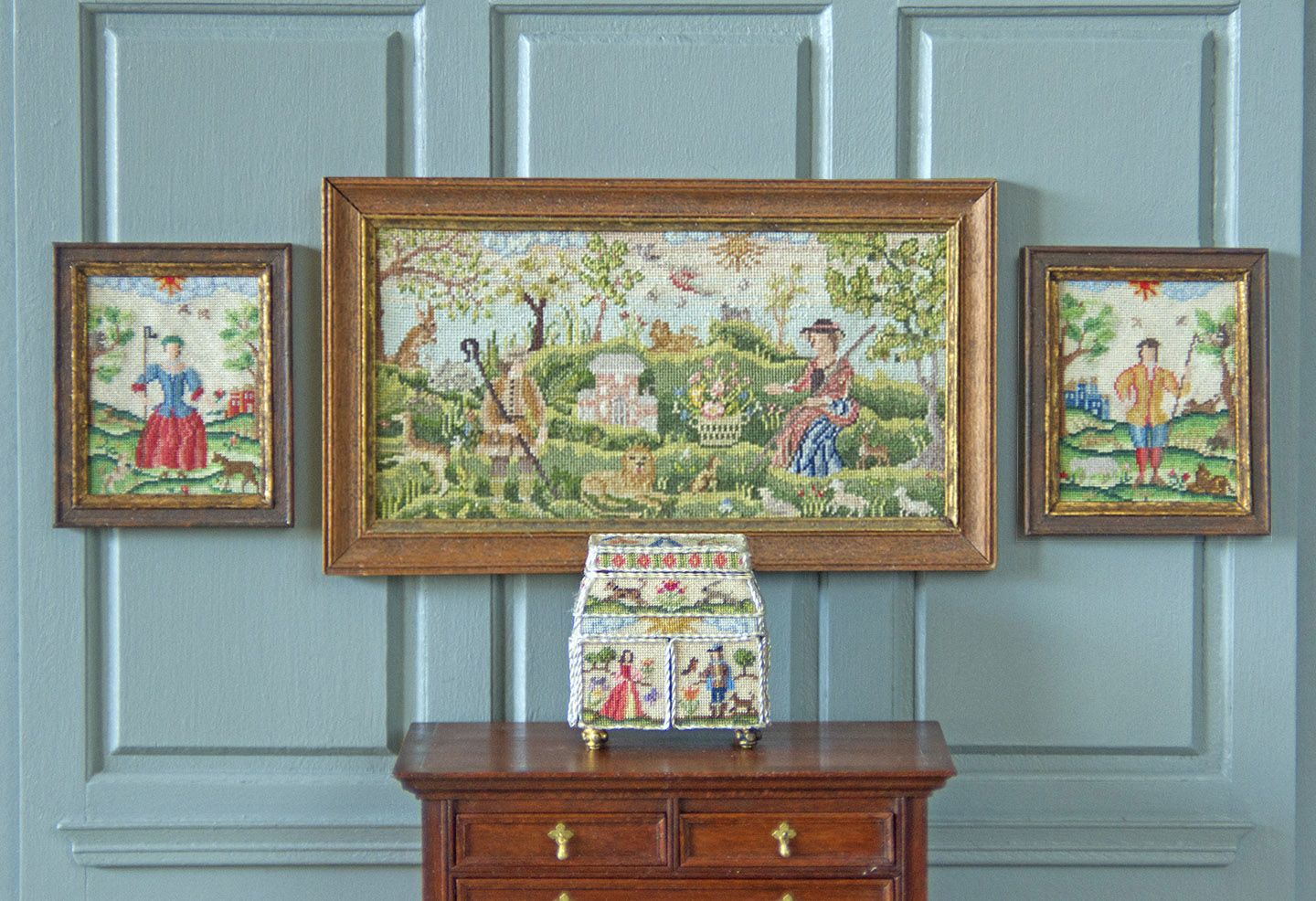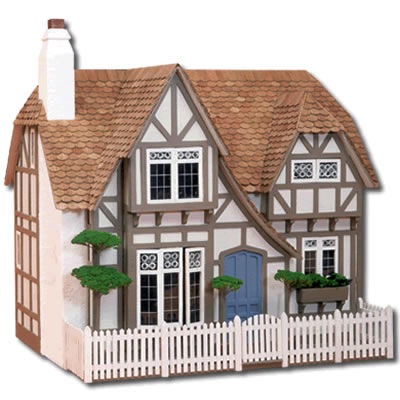 The Glencroft, as shown by its manufacturer, Greenleaf Dollhouses.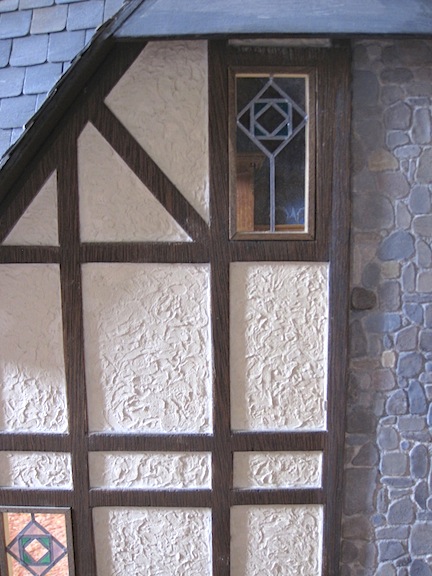 Kit bashing is fun and easy, I created simple stained glass inserts for the windows, and used paper clay to give a stone effect to the chimney.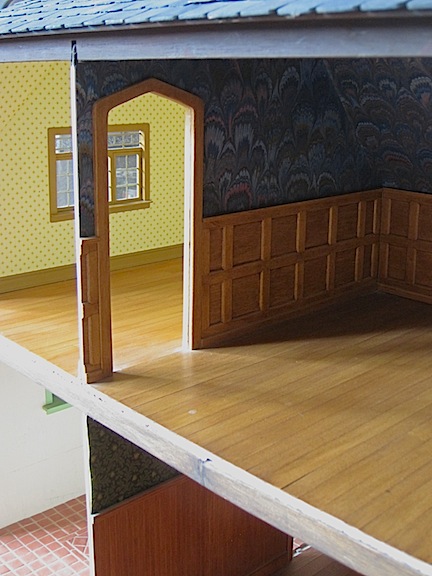 Wallpaper and basic panelling add some zing to the upstairs bedrooms.
Twenty three years ago, the gift of a dollhouse kit sent me off on a journey into an amazing miniature wonderland, and all these years later, I'm still enjoying the adventure. The kit that started it all is still not 100% done, but there have been many, many other miniature projects begun and completed between then and now, and one day, that dollhouse will be finished, too. I thoroughly enjoy the process of creating things with my own hands, but am also well aware of the many instances when other people's skills far exceed my own, so I happily do what I do can, then sell, trade for and buy everything else.
I've made some wonderful friends in the miniatures community over those 23 years and I look forward to many more, sharing struggles and triumphs, fabulous finds and the tips and techniques that help get things done just right.